It's Product Swap time again!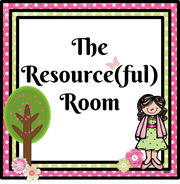 Thanks to Jessica Stanford for putting this together! These are always so much fun!
I was paired up with the amazing Amy at
The Resource(ful) Room
.
I tried out her April Fluency Packs (
tpt store here
)
Here are a few things that are included...
click on the picture to head straight to her product.
There are 5 different ways to practice fluency all with a spring theme! I had my two personal kids test this one out, and it was a big hit!
The trackers and spy glasses were another huge hit - We are all about clouds in my house - and wouldn't you know it - there were cloud spy glasses and cloud trackers! Woot!
My daughter loved the beat the timer reading. Anything that gets kids excited about reading, is awesome in my book! :)
My two littles also played the Spring Showers phrase game. (Well... g1 played and g2 pretended to play...) But we have to let him think he's included! :)
The last activity we did was Use your Unique Voice. This was so much fun! I actually recorded my daughter doing this, because it was so much fun... I should have done iMovie so I could share - but it was a voice memo... :(
I am so excited that I was able to try this product out - I have a bunch of the other ones on my wishlist now! These would be amazing practice for my 2-5 ELL kids - there are basic sentences, lots of sight words, and it would get them talking and practicing English!
I hope you enjoyed this product swap as much as I did! Don't forget to head over to
The Resource(ful) Room
to check out her product review on me! :) {I hope she likes it!}
And head over to Jessica Stanford's blog to see all the other product swappers! Have a great weekend! :)