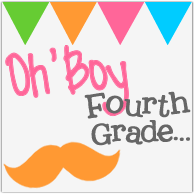 Yes, I am a day late.
(I am also perpetually a dollar short...)
I just returned from an amazing week with friends and our children at Fripp Island, SC. This was my third trip to Fripp and I swear that it gets better every time. I am not a huge beach girl - I grew up a block away from it...and gave myself sun poisoning more times than I can count... but this is ONE time I look forward too every year. I enjoy it so much - that I started scouting houses for next year already. :)
BUT - Here is my Currently for June
A big thanks to Farley and Jen for this months' link!
Listening -
I'm sitting at my favorite breakfast place after a week of no take out or fast food. :)
Loving -
Summer Break - do I really need to explain??? :)
Thinking -
Summer school starts tomorrow and I need to get some things ready. Summer school is usually a time when I can concentrate on my little group of ELL's and I enjoy it. It's only three weeks - we get to wear nice jeans...
This year... I'm dragging.
Wanting -
A massage! I haven't had one in months and they aren't a regular thing for me, but I do enjoy that hour of relaxation. A massage tends to be a special treat for me, I usually book one in April - for my birthday but this year I was caught up in other things and never booked it! Maybe that can be my treat after summer school is done! :)
Needing -
To clean and de-clutter. I feel like the Hoarders people will show up at my door any minute.
(I exaggerate.... but it is getting to that point where it's almost unbearable for me.)
YUCKY, YUCK, YUCK!
3 Day Vacay Essentials:
'nuff said.
I would like to add sunglasses.... but the sunscreen trumped it - I'm a pale chick!
Have you linked up yet? It's fun - Do it, Do it... haha! :)